Happy Thanksgiving!!!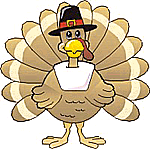 We are thankful to be open again and we are glad so many of you have come to join ARM USA's GunRunners Club. We are up to over 150 members already!!!
Thanksgiving Schedule

Thanksgiving Day - CLOSED


Friday After Thanksgiving - OPEN 11AM - 6PM
OPEN Saturday 9-5 at the GUN SHOW ONLY
Sunday 9-4 at the GUN SHOW ONLY
NOTE: THE STORE WILL NOT BE OPEN ON SATURDAY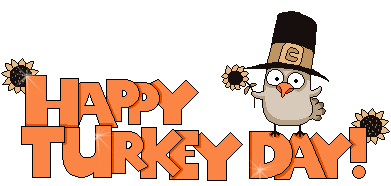 50 Caliber Hotcakes

Well maybe they're not edible, but they ARE going like hotcakes. We still have several models to choose from. You can see details on the various models on our website. The models we are still certain we can get for you are the Cobb FA50(T), Armalite AR-50, Barrett 82A1CAL, LAR Grizzly, EDM Arms SS99 take down and Model 96 Windrunner take down, Ultimate Accuracy, Anzio Ironworks, and M3 belt-fed rifles. See more info here. If you've been putting it off, do it now.
Barrett's 82A1CAL - Semi Auto for California

The most exciting news we've heard in the last couple of days is that Barrett WILL make more of their semi-auto 50 calibers available for California. Even better - you can get into one for as little as $1300 down!!! See them here. For details on acquiring an 82A1CAL, email me using this link: 82A1CAL@ARMUSA.com.
Support our Troops!!!

We want to thank the men and women who serve our country valiantly and without hesitation!!! We also want to send our condolences to the family and friends of Sgt. Rafael Peralta, who threw himself on top of a grenade before it exploded, in order to shield his fellow Marines from the blast. You can see the full story here. Our servicemen and women spend many months away from their families, which can get especially difficult around the holidays. Please show them your support by sending a message to them via Operation Dear Abby. Stay safe, troops! We support you 110%!!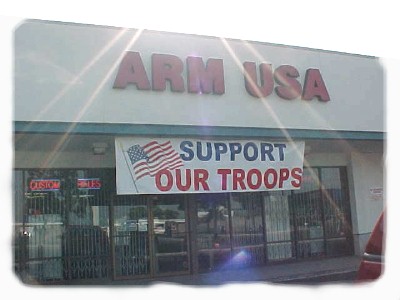 Gun Show

We'll be at the Orange County Fairgrounds this Saturday and Sunday in Costa Mesa. You can download a coupon here and save $1 on admission. We will be pretty close to the usual place, I am told, which is near the back of building 12, up against the wall, between the folks with a bunch of scopes and the roll-up door. Also at the gun show, pick up discount certificates good for a full day's training class for just $25 for Level 1, and just $50 for Level 2, Night Shoot or Defensive Shotgun Course from Civilian Arms Training Source. Stop by our display at the show and say HI!
In Freedom,
Frank & Jolynne
guns@ARMUSA.com
ARM USA
www.ARMUSA.com
www.50BMGstore.com
(714) 520-4600