Seasons Greetings!!!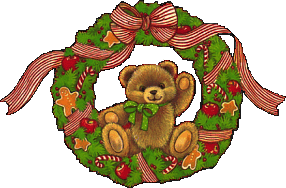 The holiday season is well under way once again and we wanted to take this opportunity to wish you well. We'd also like to let you know that there are still 50 caliber rifle models available - if you act fast.
Receivers Available
For most rifles, only the receiver is available for immediate purchase. The complete rifle must be built up at a later date. We still have access to the following 50 caliber rifles:
Accuracy International - AW60
Anzio Ironworks - Single shot 50 and Repeater model
Armalite - SOLD OUT
Barrett 82A1 semi-auto
Barrett Model 99 Kit
Browning M3 Ground Gun
Cobb FA50(T) fast action 50 BMG
EDM Arms Windrunner XM-107 (Model 96)
EDM Arms Single shot take down (Model 99)
LAR Grizzly (possibly)
Serbu BFG-50 Rifle or Carbine
Ultimate Accuracy AMAC 5100
See the website for more details on the different rifles available.
FAQs Page Updated
I received more information regarding the registration requirements of the 50 caliber ban. Visit our FAQs page for answers to commonly asked questions, including when forms will be available and joint registration. If you have any questions regarding the new law, please email us at guns@ARMUSA.com and we'll be happy to help!
Membership Discounts on 50 Calibers
Keep in mind that when you join the club, there are significant savings on most 50 caliber rifles we sell. In fact, you can save up to $65 on a case of 50 BMG ammunition! See info on ARM USA's GunRunners Club. Join today and SAVE!!! We look forward to seeing you at ARM USA.
In Freedom,
Frank & Jolynne
guns@ARMUSA.com
ARM USA
www.ARMUSA.com
www.50BMGstore.com
(714) 520-4600